ITS Parts Automation is a national sales agency catering to automation machine builders and robot integrators. We represent the finest automation component manufacturers in the country. To us, representation doesn't stop with a sales lead – we use our experience in parts feeding to develop solutions that recognize that the real work only begins after the introduction. Design, project management and service are all part of the package when you choose to work with ITS Parts Automation and our principals. You can feel confident that you will be supported after the sale, and for as long as the equipment is needed.
ITS was founded in 2016 as the sales division of Fortville Feeders. Fortville Feeders owner Michael Crouse envisioned a new sales organization where both companies could work in synergy and the sum would be greater than its parts. Located in the same building as Fortville Feeders, ITS Parts Automation salespeople see where industry has been and where it's going. Fortville Feeders project managers and field service technicians get behind the scenes and talk to the people that work with automation equipment every day. They listen to line workers frustrated with clearing jams and resetting errors, maintenance technicians struggling with overly complex line changeovers, and engineers stuck with a budget that requires out-of-the-box thinking. ITS Parts Automation salespeople see the needs of all parties and use it to enhance the machine builder and end-user experience.
Let us use our experience to help you with your next project.
We provide expert analysis of your front-end, parts-feeding automation systems. We help you realize your manufacturing goals by solving current labor-intensive operations. This includes:
Studying the process to give you better parts feeding and handling design
Showing you options in the automation process
Suggesting upgrades to make your current automated parts handling and feeding systems more efficient and effective
We engineer parts handling systems that work best for your situation. We offer:
Research and Development of automated bulk parts handling, motion control, parts feeding, singulation, inspection, and packaging systems
Customized design to fit your manufacturing processes
3D models of your complete systems
Fully replicable drawings
Our technicians are skilled craftsmen. They understand the mechanical function of material handling equipment. With a shortage of skilled labor, we provide on-site maintenance of your parts feeding and material handling equipment.
Emergency repair and replacement
We service any make or model, domestically or foreign built
ITS Parts Automation hires only the best employees. Our sales and project management team have decades of experience in the parts handling industry. Get in touch with them directly to discuss your automation needs.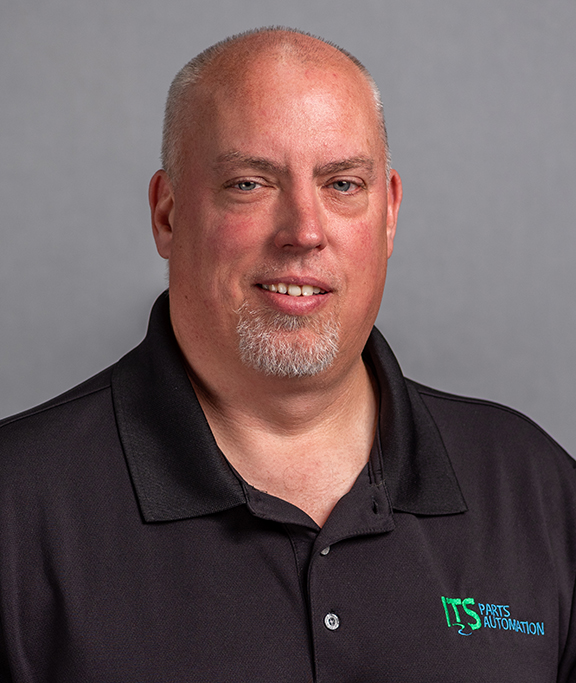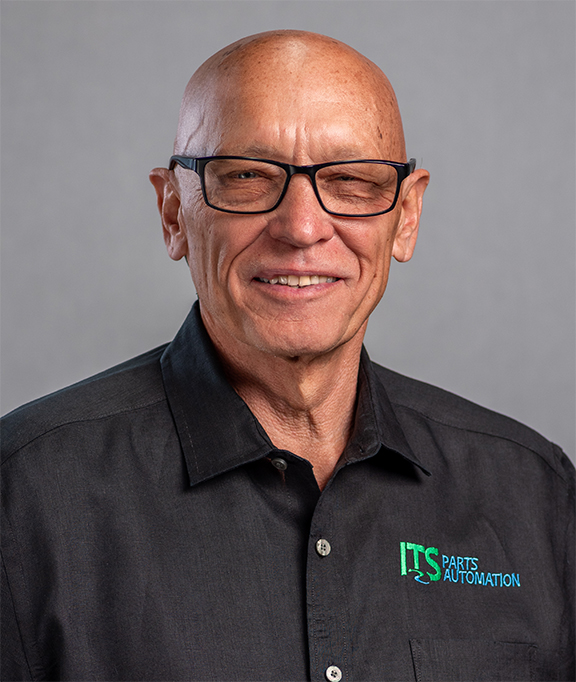 Michael A. Crouse
CEO and Founder
ITS Parts Automation
295 Industrial Drive
Fortville, IN 46040
317.775.3736