FlexFeeders
flexible bulk parts feeders
Flexible bulk parts feeders with vision systems for robotic manipulation and recognition. Works with your current robots or we can supply parts feeding robots.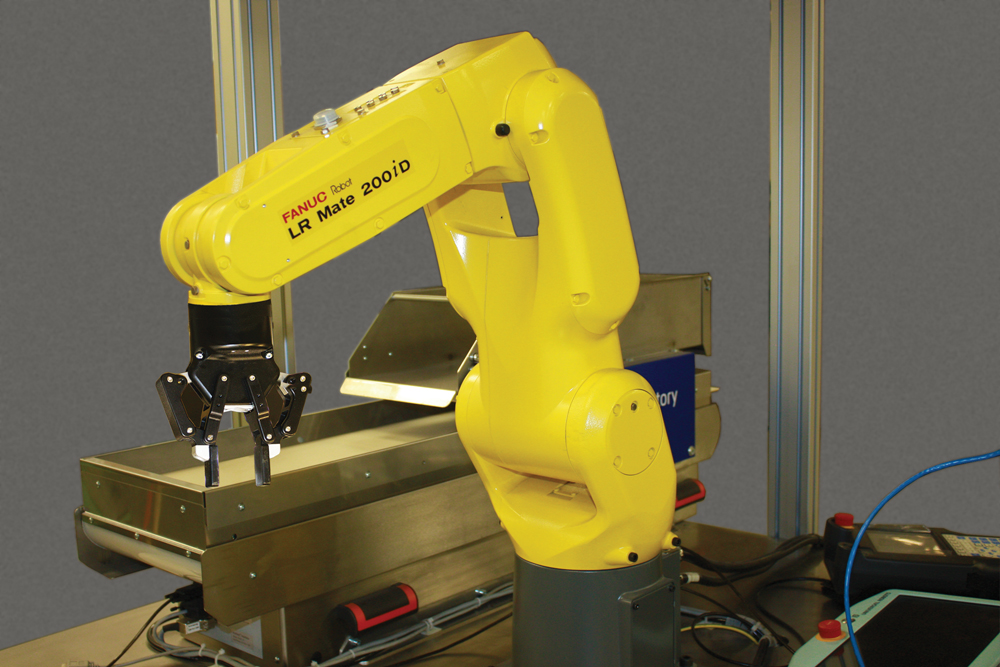 Perfect for small, complex, and delicate parts that need to be fed with flexibility and precision. Handles multiple parts with no downtime for changeover. Works well with parts that change frequently.
We service and program all makes and models of robots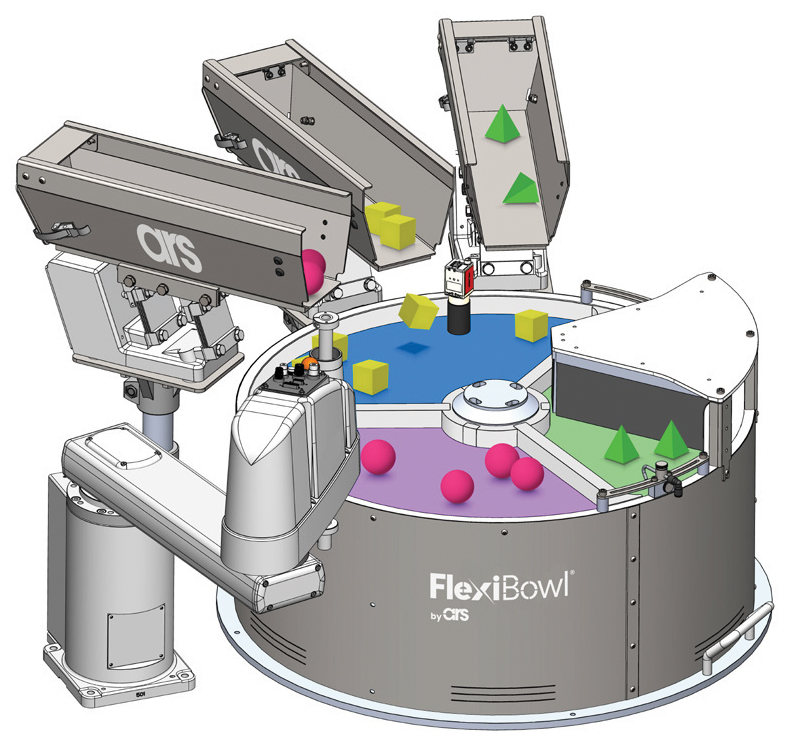 FlexiBowl Flex Feeders by ARS®
Works well with multiple parts fed simultaneously and delivered at high speeds. Can be programmed to work with multiple robots.
Features and Options:
Rotating plate is less prone to damage parts

High speed (>90 parts per minute)

Cleanroom certified (ISO 5)

Custom feed surfaces

Plug-ins for all major robot brands

Cognex integrated vision software

Integrated back-lighting or top-lighting

Handles parts up to 10 inches and .5 lbs.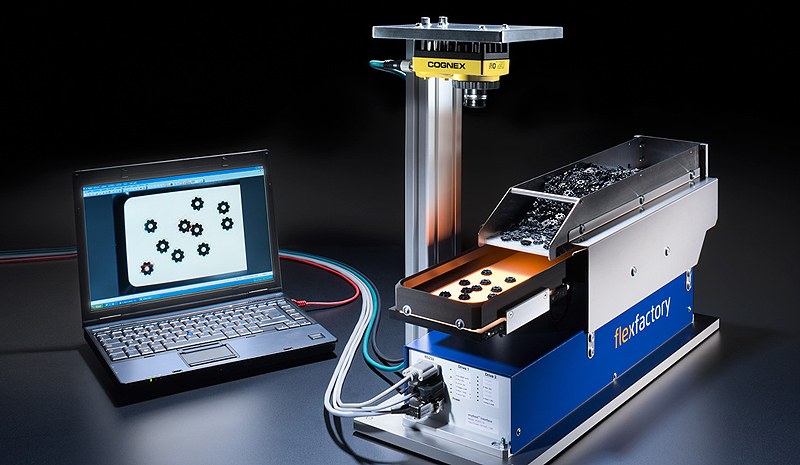 FlexFactory® Linear Flex Feeders
Features and Options:
Linear system with vibrating feed plates
Integrates with your current robots
Six models handles parts up to 4.5 inches and .16 lbs.
Suitable for all robots and applications
Automatically recognizes and corrects part orientation
One button, quick-empty mechanism
Quick change feed plates
Integrated bulk storage bin
Gentle parts handling
Turnkey Solutions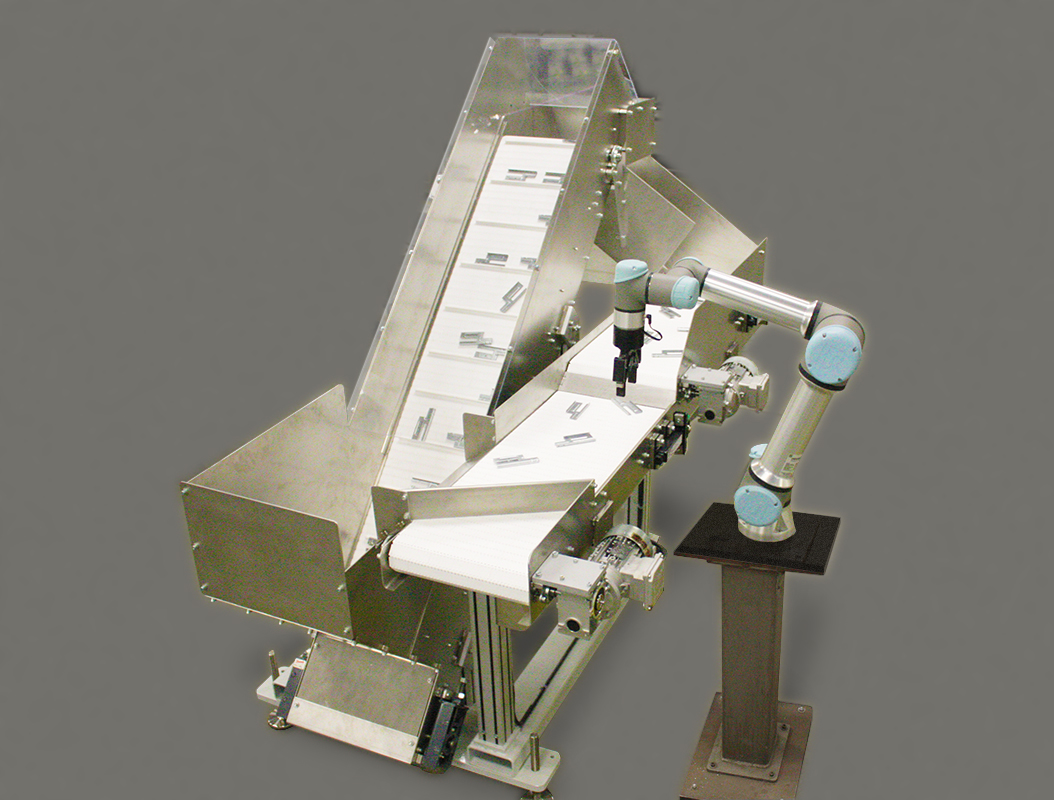 Return-to-Hopper Flex Feeders
With no limits on part size or weight, return-to-hopper flex feeders are easily customized to fit your automated manufacturing needs. Works best for parts that are hard to flip with constant recircultion of misoriented parts.
Features and Options:
All components stocked or manufactured in-house and available for time-saving design/build

Hopper, elevator, chute and conveyor all customized to parts' dimensions and handling specifications

Optional pre-programmed robot and camera

Can be configured to handle multiple parts simultaneously

Let us take care of the details: Belt and cleat dimension, gear motor size/speed, hopper design, part spacing, etc.

Designed for easy maintenance

Quick discharge chutes
ITS Parts Automation
295 Industrial Drive
Fortville, IN 46040
317.775.3736