Fortville Feeders
automated parts feeding systems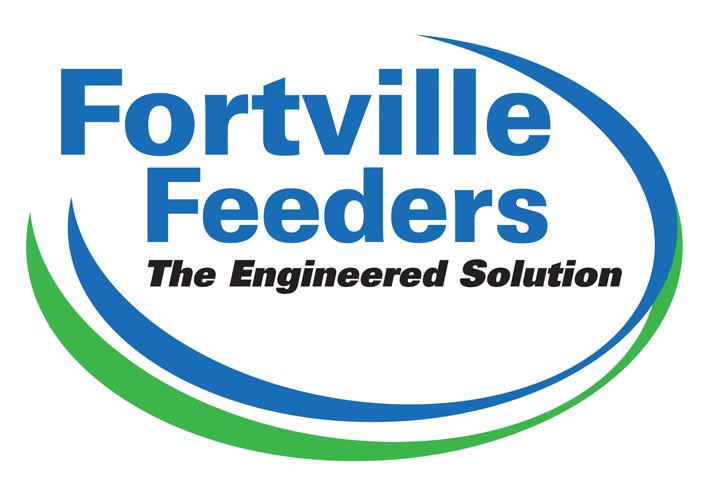 Fortville Feeders in a manufacturer of Feeding Systems that are:
Engineered to easily integrate into your automation system
Maintenance and changeover friendly
Turnkey capable
Of the highest quality and ability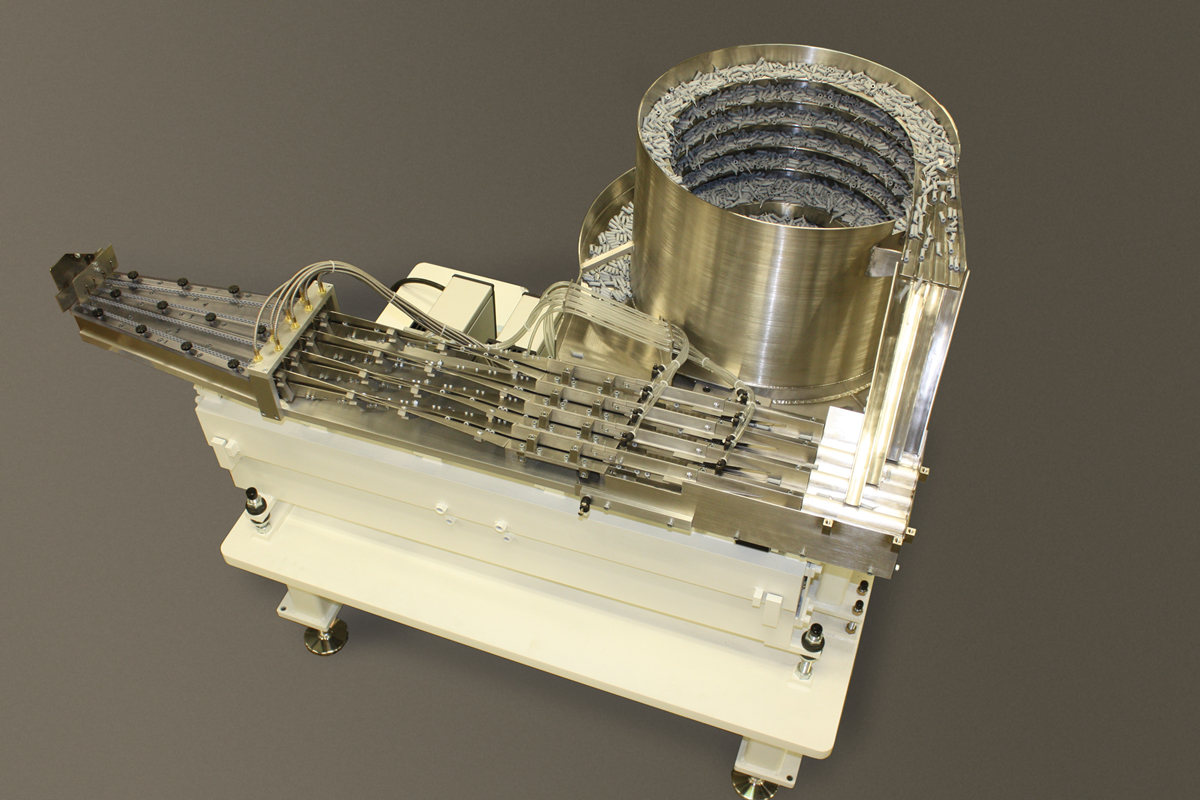 Vibratory Systems
Air Systems
Centrifugal Feeders
Step Feeders
Tracking Systems

Inline Tracks
Air Driven Tracks
Conveyor Tracks
Gravity Tracks

Escapements and Mechanisms

Escapements
Cross Shuttles
Pick and Place
Rotary Actuators
Escape & Blow
Tucker & Lift Mechanisms
Dead Nests
Venturi Blow Feed Systems
Optional Programmable Logic Control Available

Sound Enclosures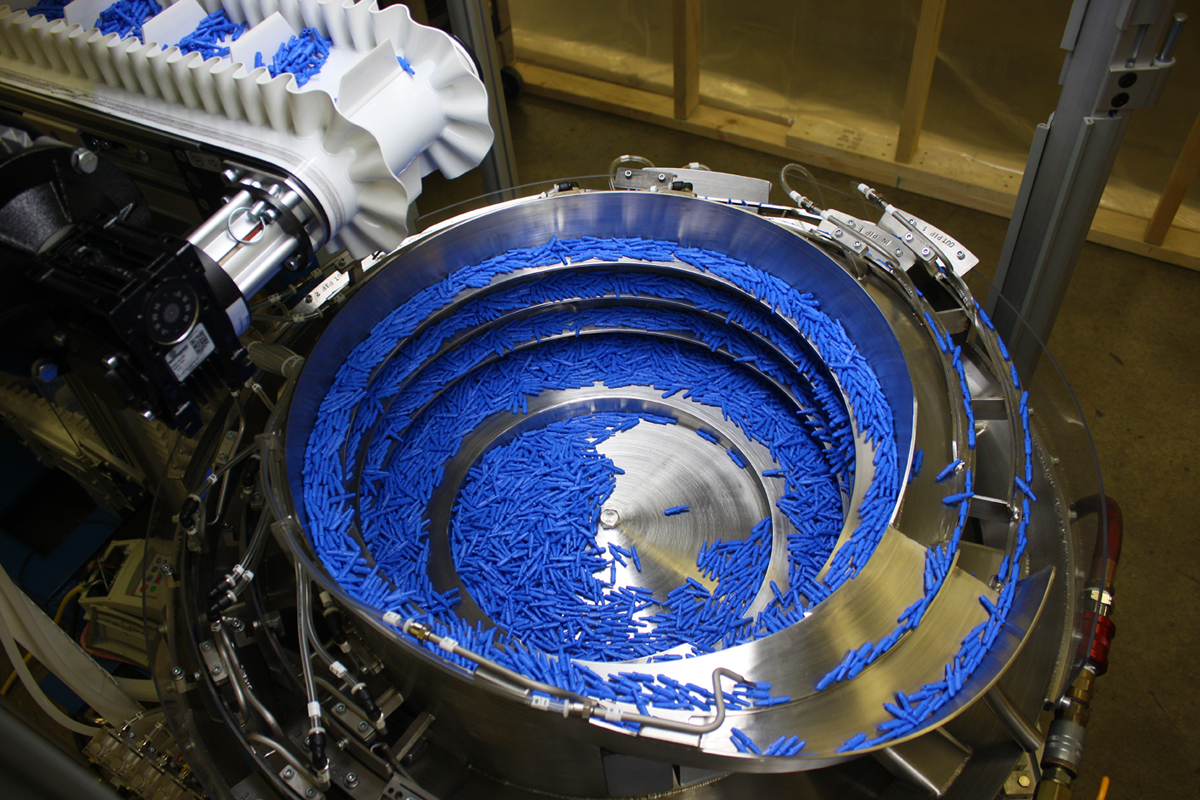 Standard Sizes:
Diameters of 6, 8, 10, 12, 15, 18,21,24,27,30,36,42 inches
Bowls can be designed for your application:
Inside tooled
Outside tooled
Down feeders
Cascade bowls
Multiple lines are optional
Finishes and Coatings:
Brushed polishing is standard
Other finishes are available upon request
Spray, plasma, urethane, or diamond belt coatings are optional and can be used to aid in improved feeding, sound dampening, or delicate handling of parts.
Materials:
Stainless Steel Construction
316L Stainless Steel Tooling is standard
304L also available upon request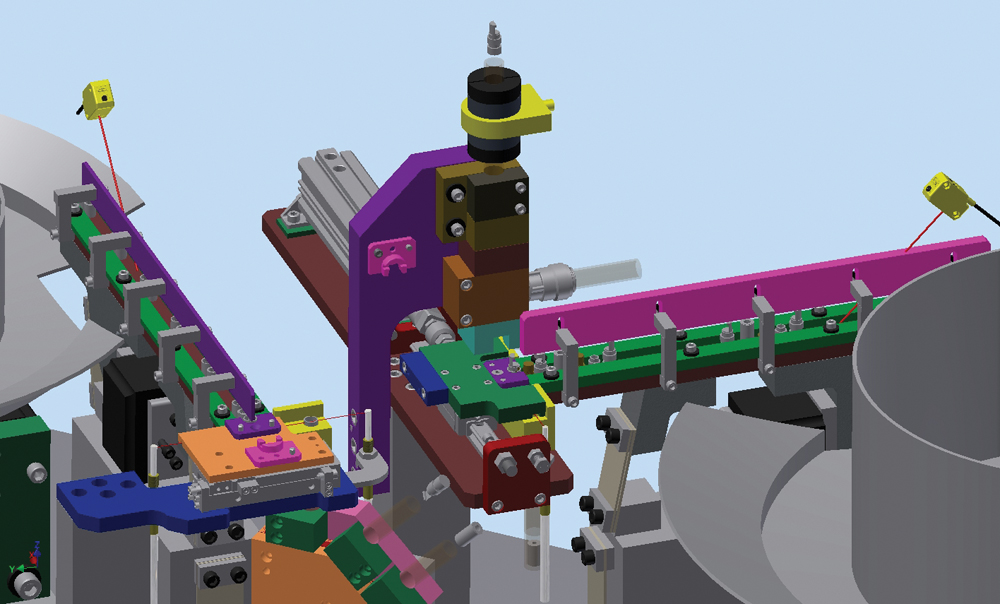 All bowls are designed on 3D CAD. This ensures tighter fits, repeatable patterns, quick redesigns, and less waste.
Double-wide first turn is standard for better return pan feeding and complete part evacuation.
Return pan feed systems reduce load height.
Cross arm-less drives are standard for 21 in bowls and larger.
All bowls are tab mounted
Centrifugal Parts Feeders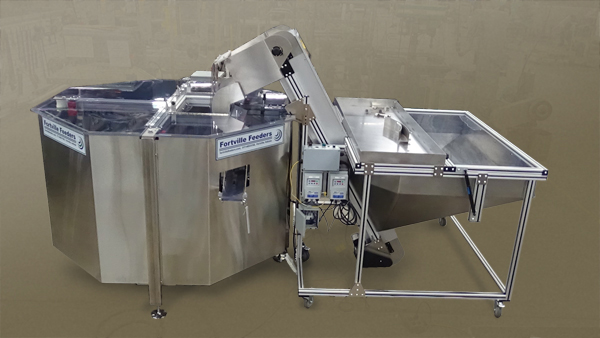 Standard Sizes:

Diameters of 15, 20,30, 40,50 inches

Best application for high speed, single-line feeding of geometrically simple parts.
Materials:

Stainless Steel Construction
316L stainless steel tooling is standard
304L also available upon request

Extremely quiet. Reduces noise typical of feeder systems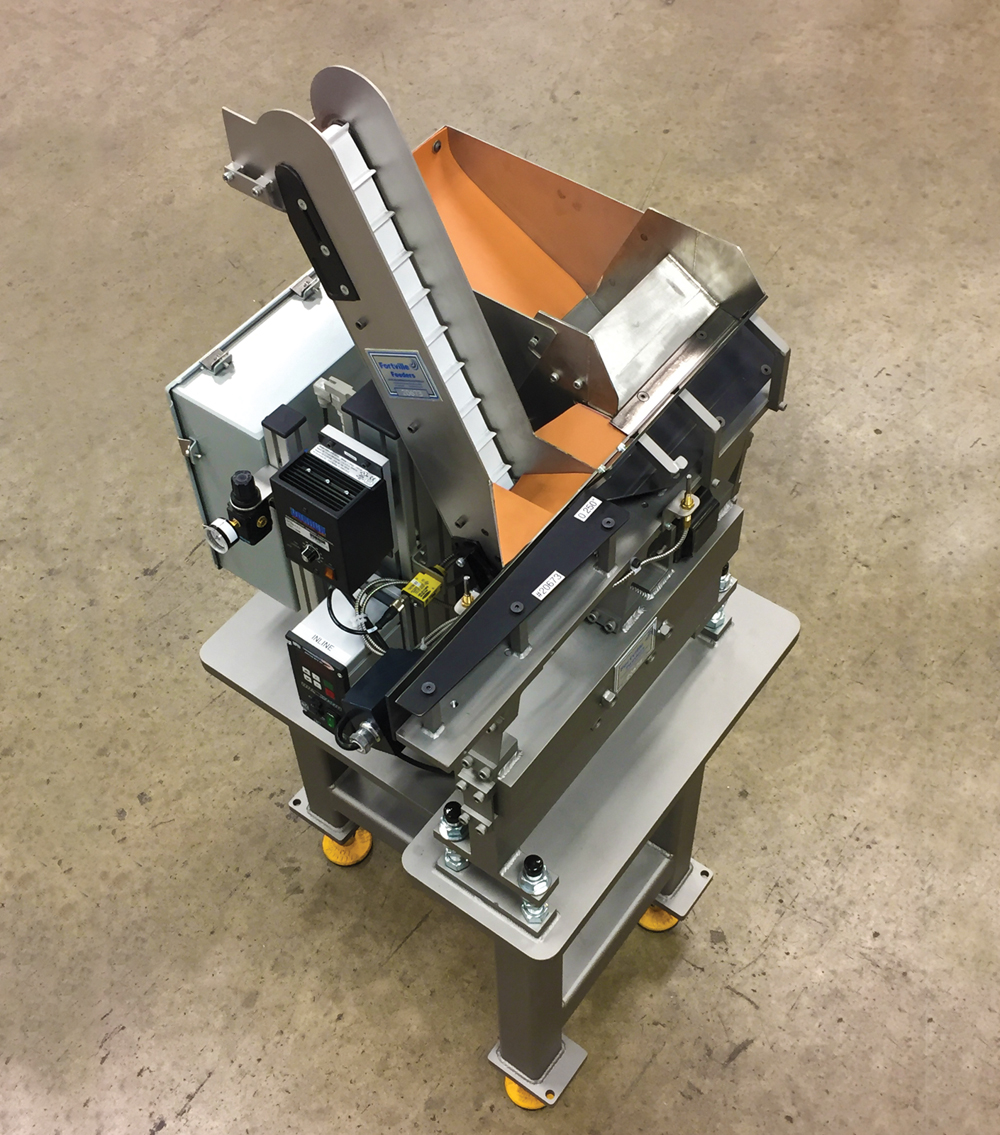 Left Handed or Right Handed models are available
Quieter operation without vibration
Less space required
Easily customizable/flexible tooling for minor part changes
Easy loading / lower profile
High tolerance selection of parts to required orientation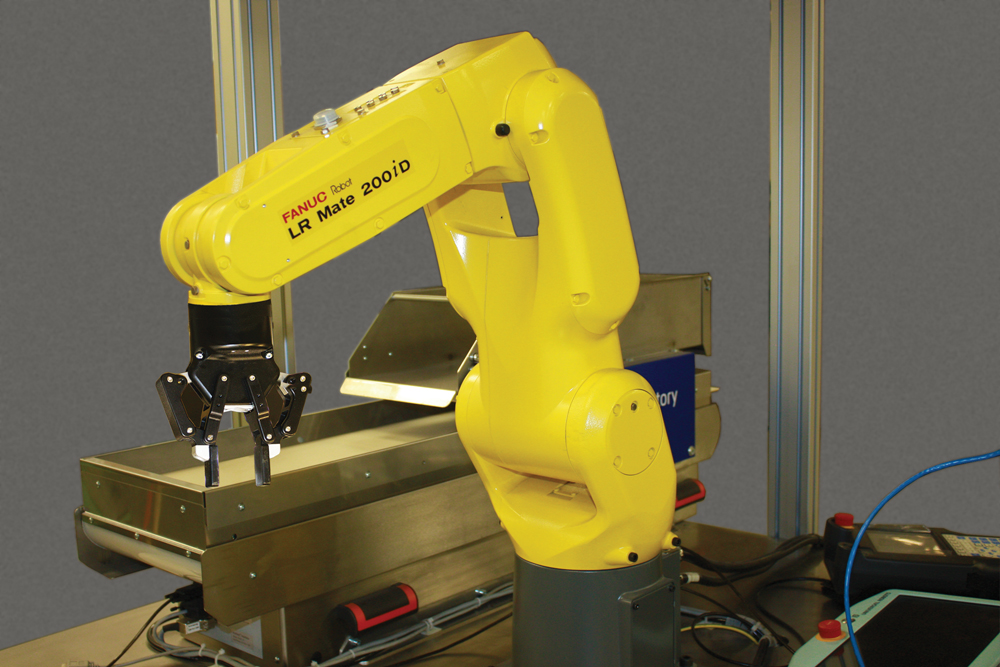 Are you looking for Flex Feeders? Fortville Feeders designs and builds flexible parts feeder systems that work with integrated robots and vision systems. Learn more.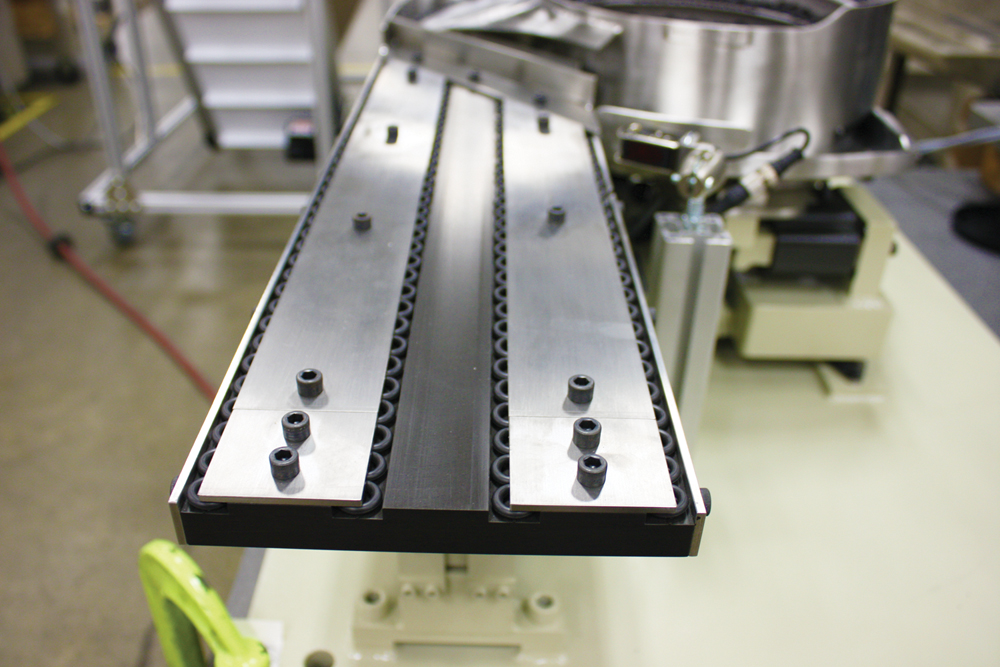 Linear Systems
Vibratory or air-driven systems for horizontal delivery.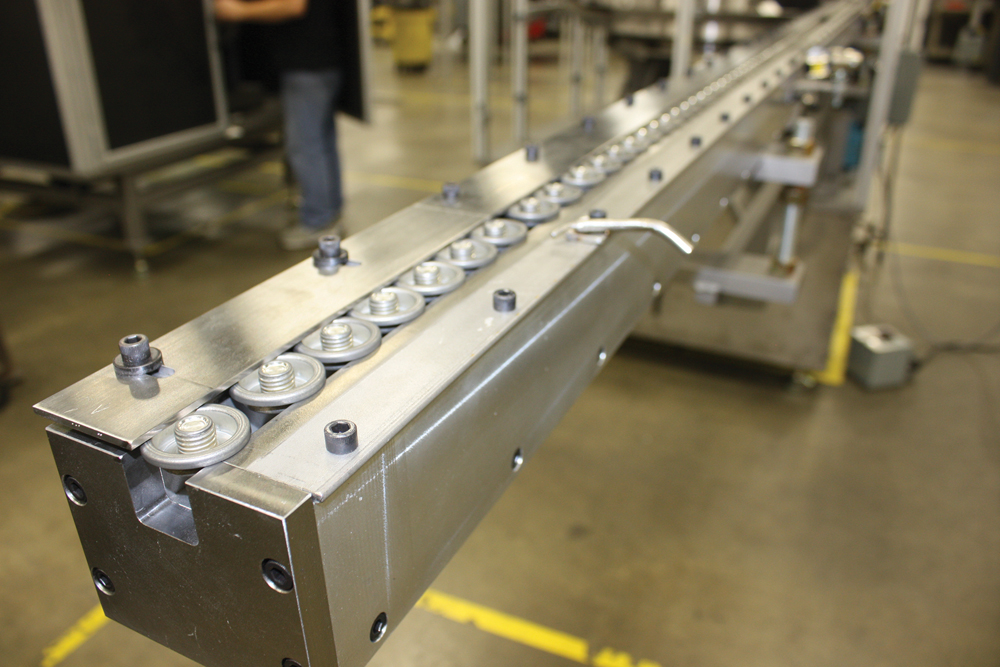 Air Tracks
Compressed air or electric blower tracks for high-speed delivery.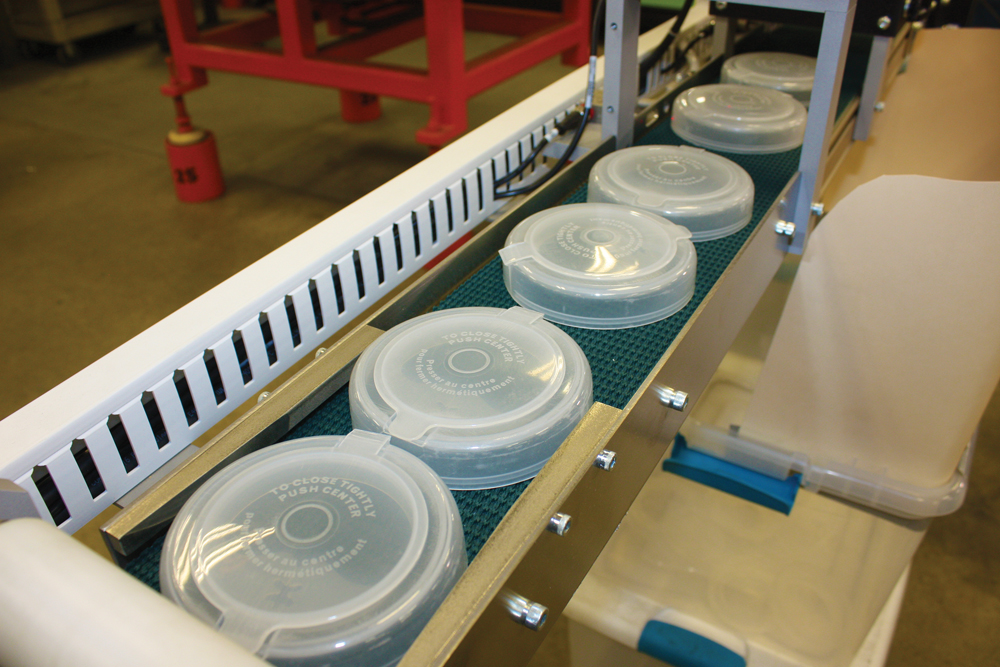 Conveyor Tracks
Gentle handling of parts without confinement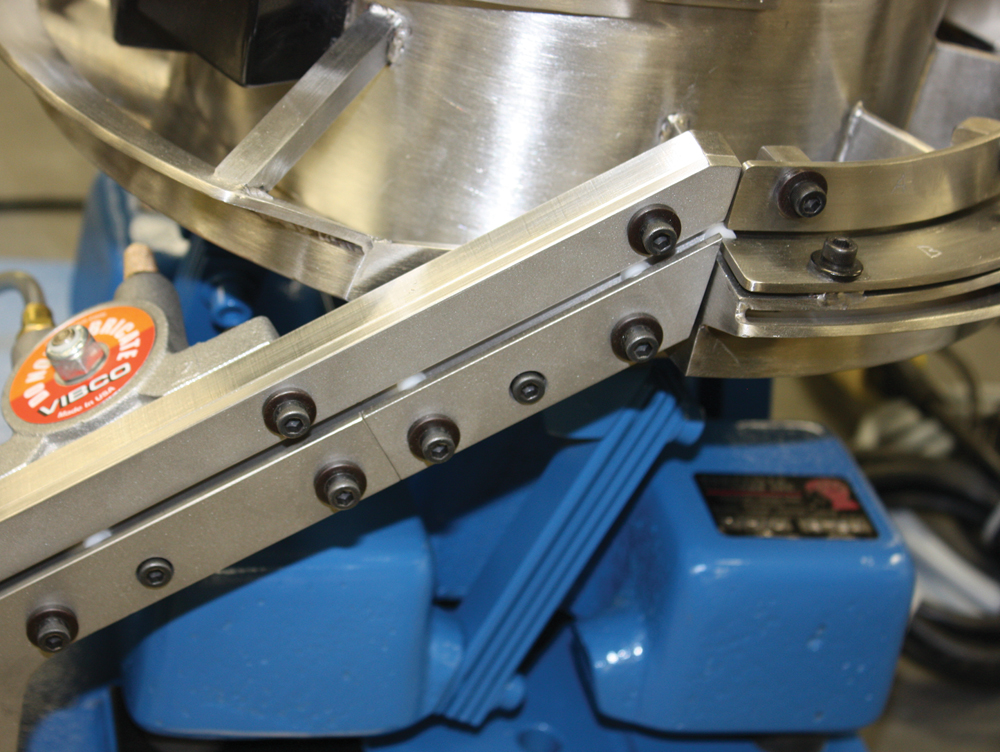 Gravity Tracks
Down angled delivery for heavy parts.
Escapements and Mechanisms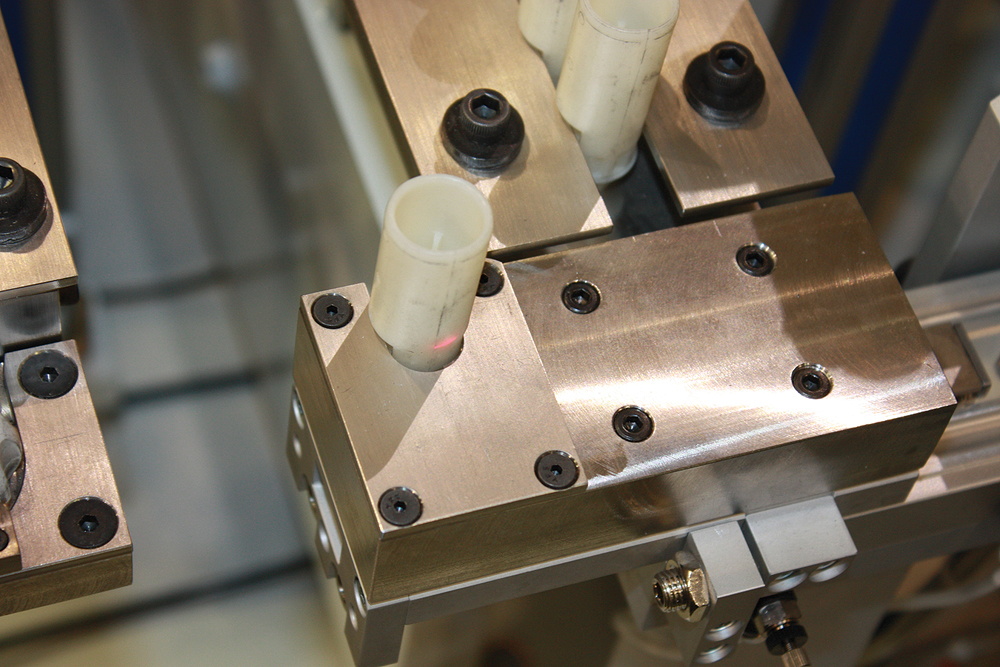 We specialize in Engineered Solutions, especially in our End-of-Line Mechanisms
Escapements
Cross shuttles
Pick and place
Rotary actuators
Escape & blow
Tucker & lift mechanisms
Dead nests
Venturi blow feed systems
Bulk Storage Hoppers and Elevators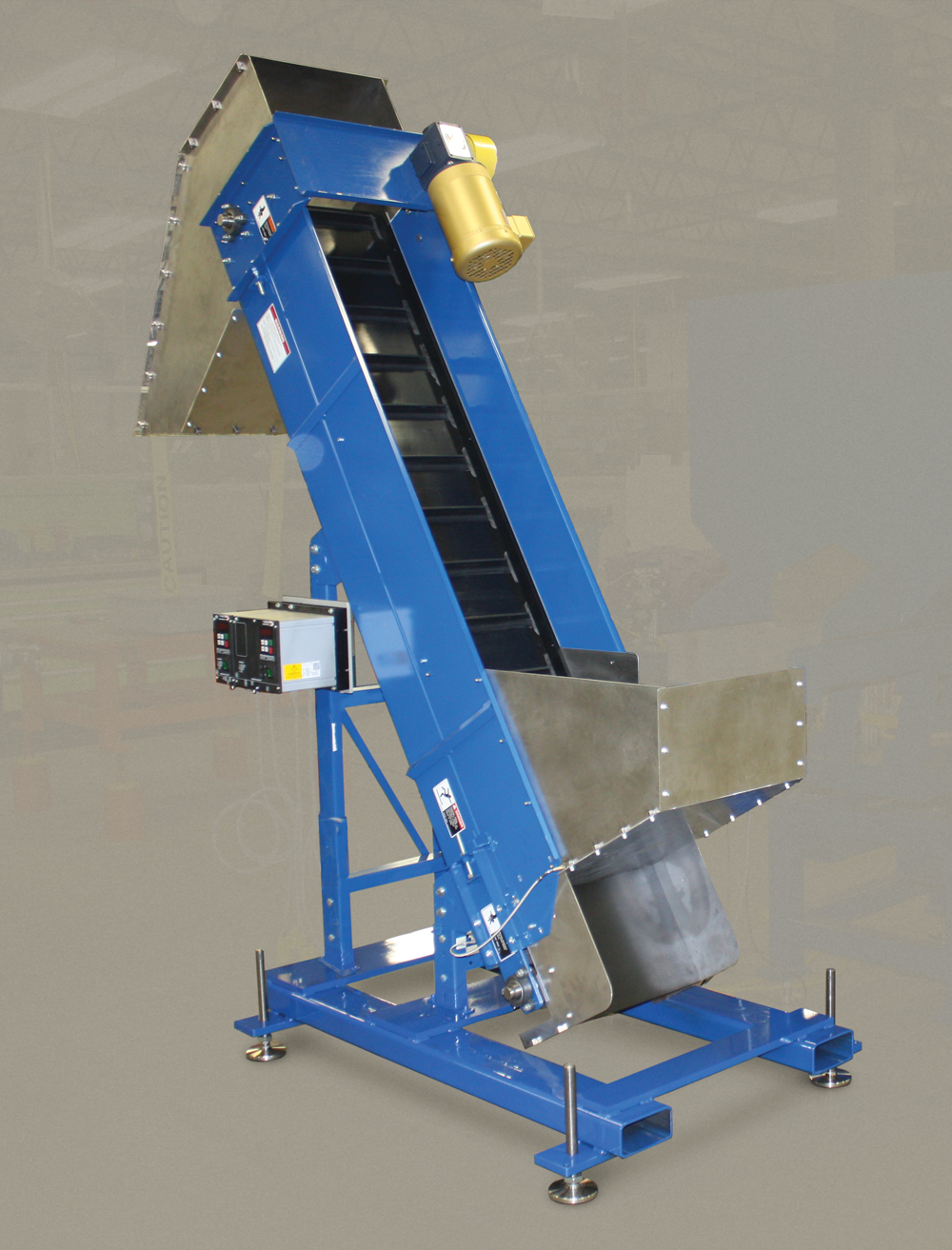 Hydraulic Dumpers
Drag-Through Elevators
Cleated Elevators
Live-Bottom Hoppers
Conveyors
Let us help you with your Parts Automation needs.
Contact us for more information