Nitto Seiko
automatic tools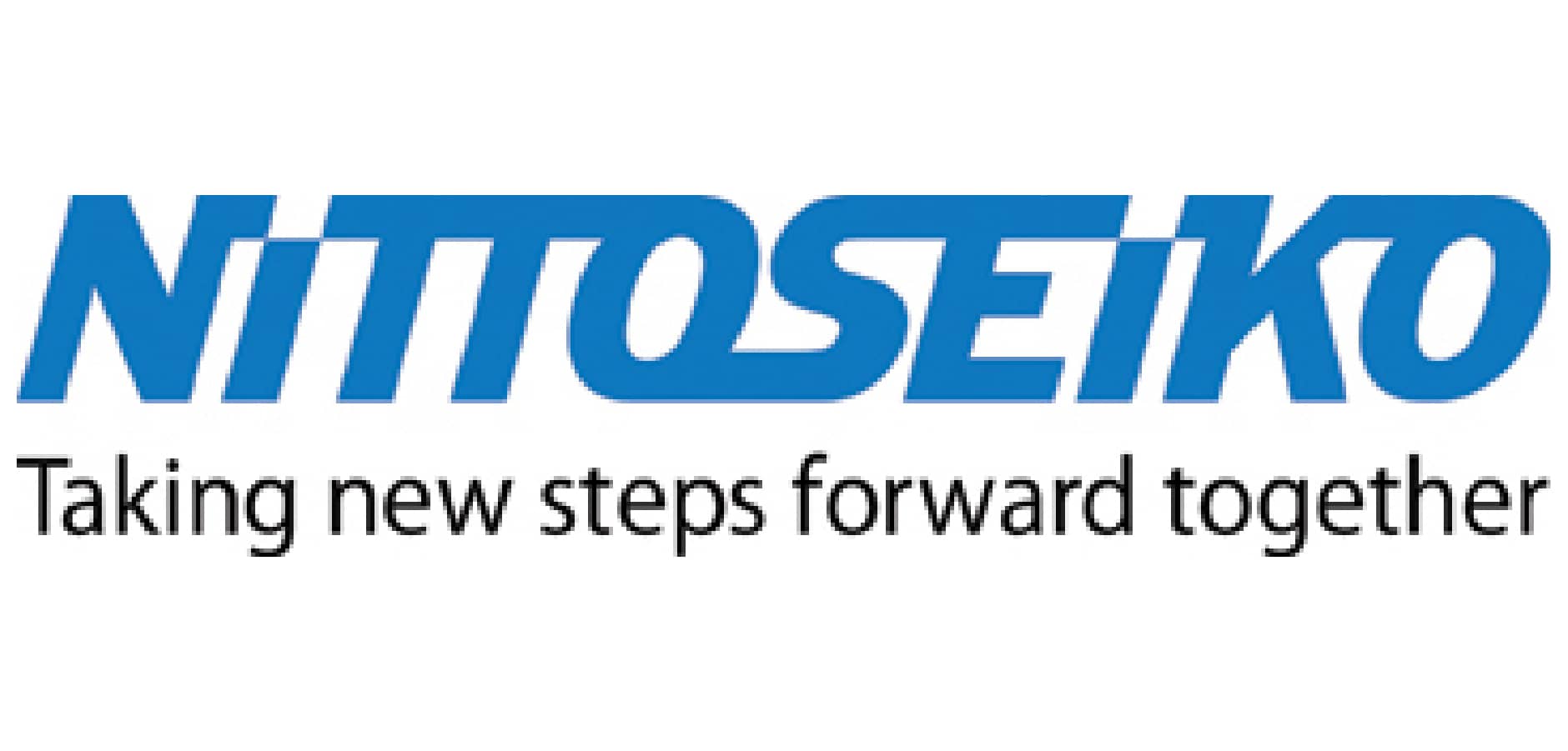 Nitto Seiko America Corporation is the world's largest single-source supplier of industry-leading fastening products.
We offer a complete line of automated and robotic screw tightening systems, ranging from our stand-alone motors and controllers to turnkey robotic screw driving systems. Constructed of the highest quality, our products include hand-held drivers, single-spindle drivers, multi-spindle drivers, feeders, controllers, and robots. Experts in every facet of the screw driving process, we deliver the best possible solution for automotive manufacturing, consumer electronics, home appliances, construction tools, and irrigation systems applications.
Auto Screwdrivers
Nut Runners
Parts Placers
Hand-Held Screwdrivers
Robotic Drivers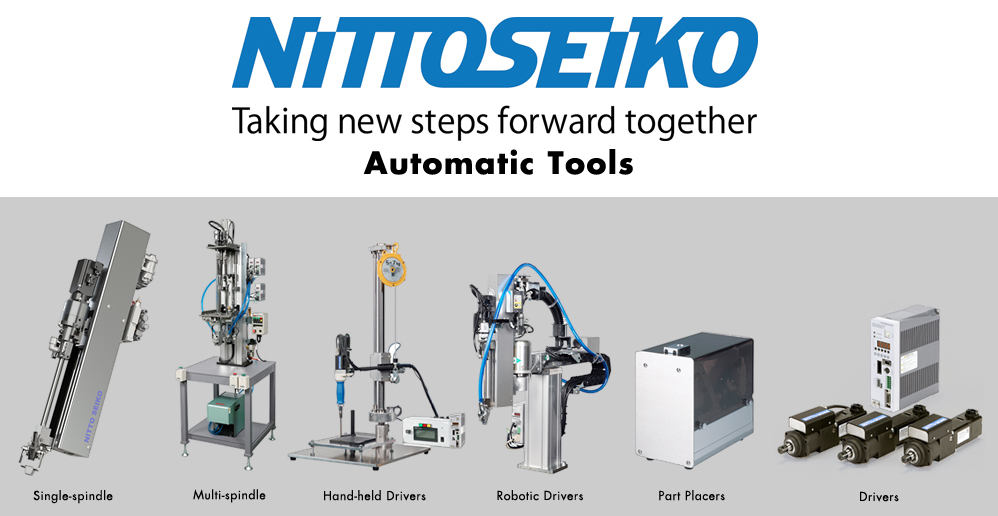 Auto Screwdrivers
Single-spindle Screwdrivers
Single-spindle automatic screw driving unit with linear slide operation and vacuum suction driver bit operation. The vacuum suction feature allows the fastener to be retained in the screw guide during driver stroke descent without chuck body advancement.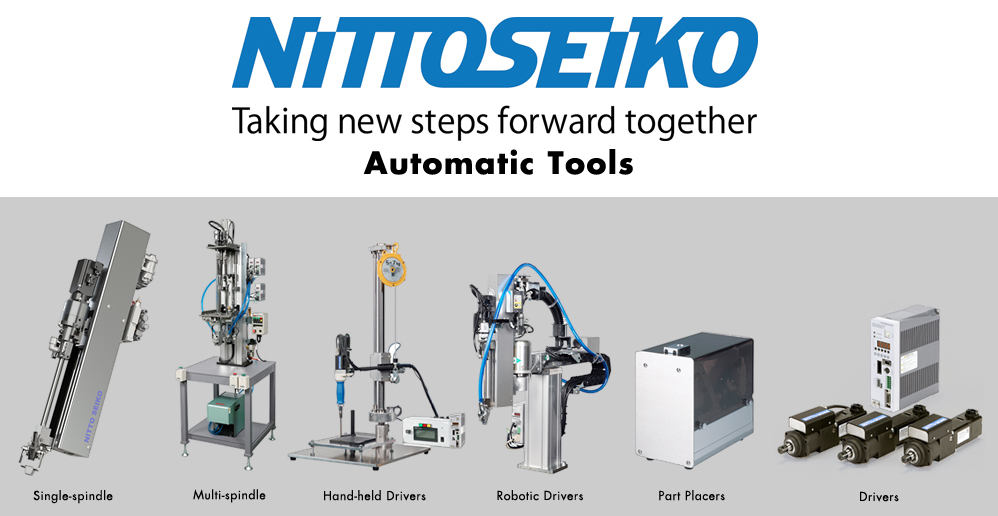 Multi-Spindle Screw Driver
Multi-Spindle Screw Driver
Multi-Spindle screw driving unit. These are complete turn-key packages, with all of the feeders, spindles, motors and controllers.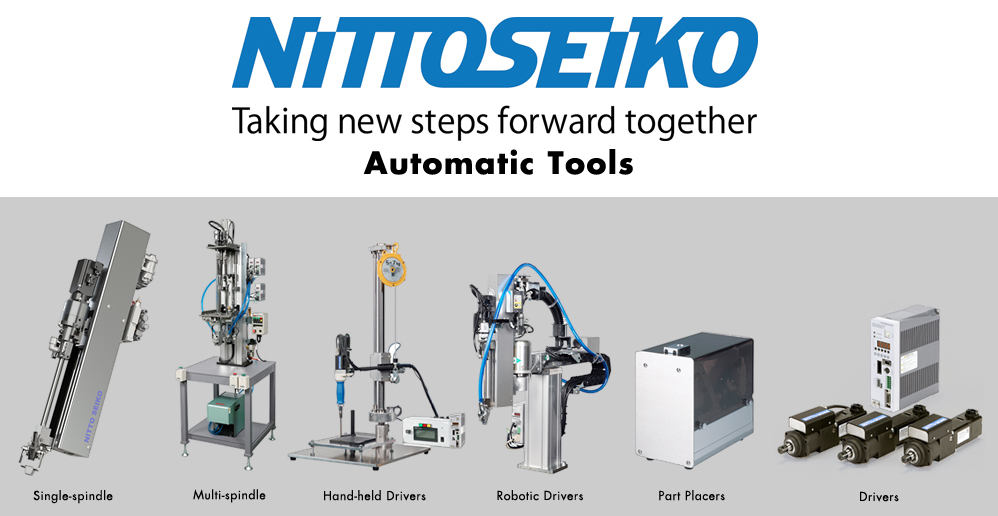 Hand-Held Screwdrivers
Choose from our self-fed screwdriver with air motor or our T-type torque arm and KX motor and controller.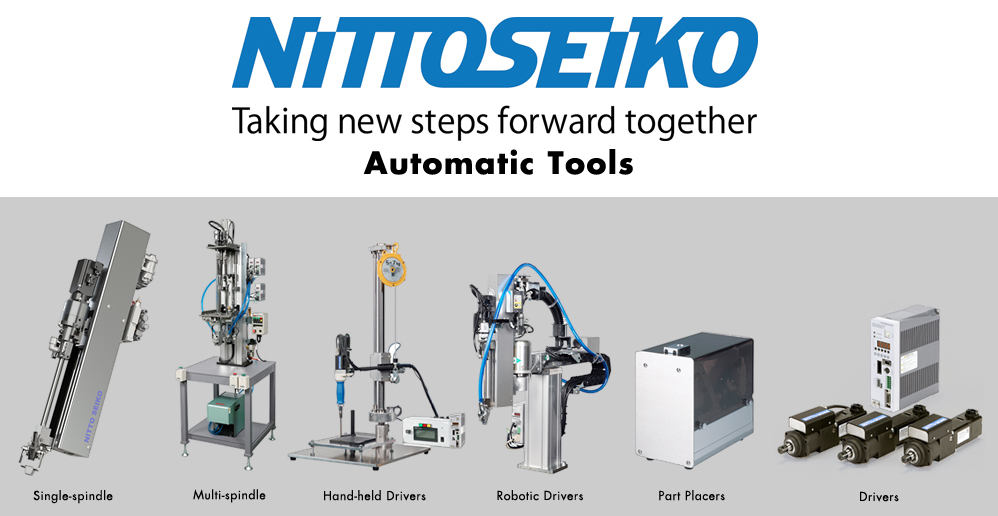 Robotic Drivers
Choose from Desktop Robots, Light, Medium, and Heavy-Duty Screw Driving Robots, Multi-Axis Dual Armed Robots, Cartesian Style Screw Driving Robots, Cartesian Style Dual Driver Screw Driving Robots, Vision Guided Screw Driving Robots.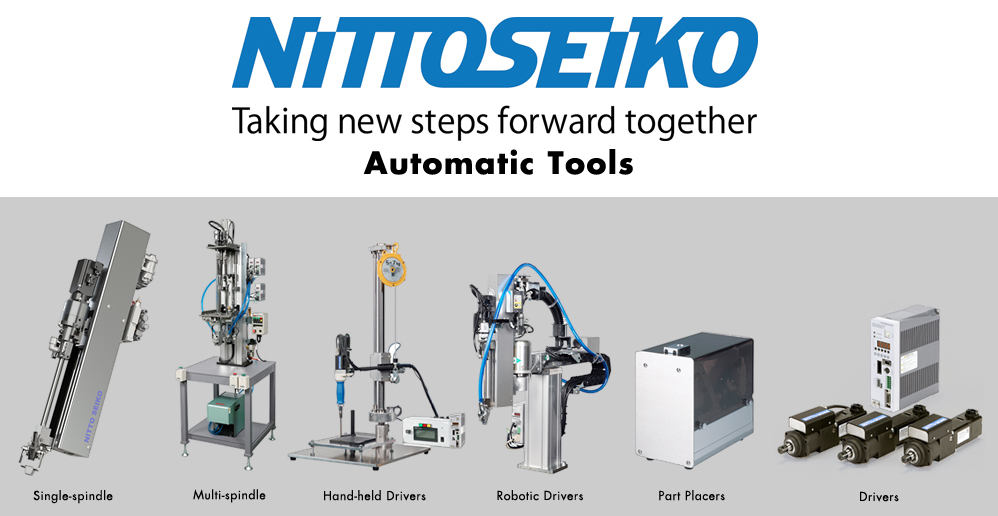 Parts Placers
Disc Type Screw Fastener Feeder
The feeder is disk hopper feeder that utilizes a vacuum to pick up screws from the bulk hopper. Perfect for small screws. Pick-Up type escapement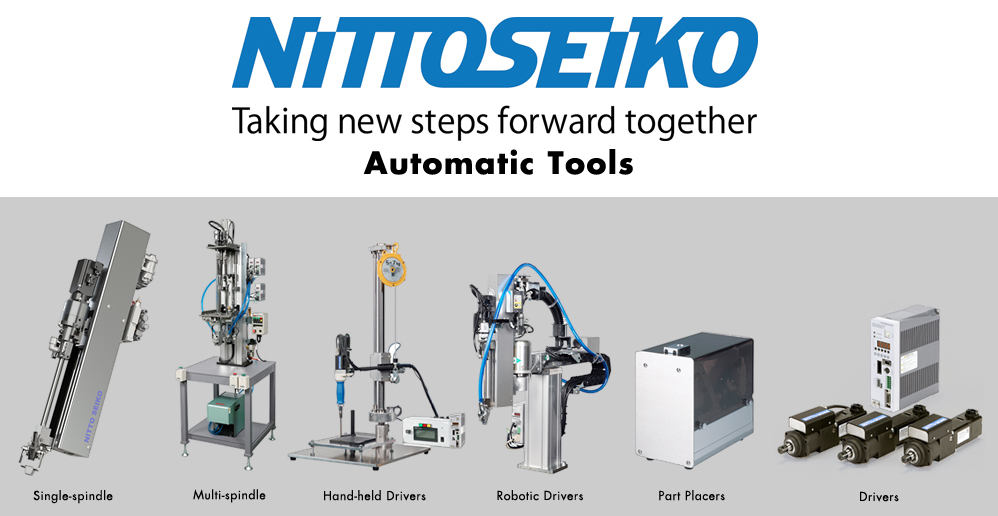 Drum
Type Screw Fastener Feeder – Designed for small screws. Blow-feed type escapement.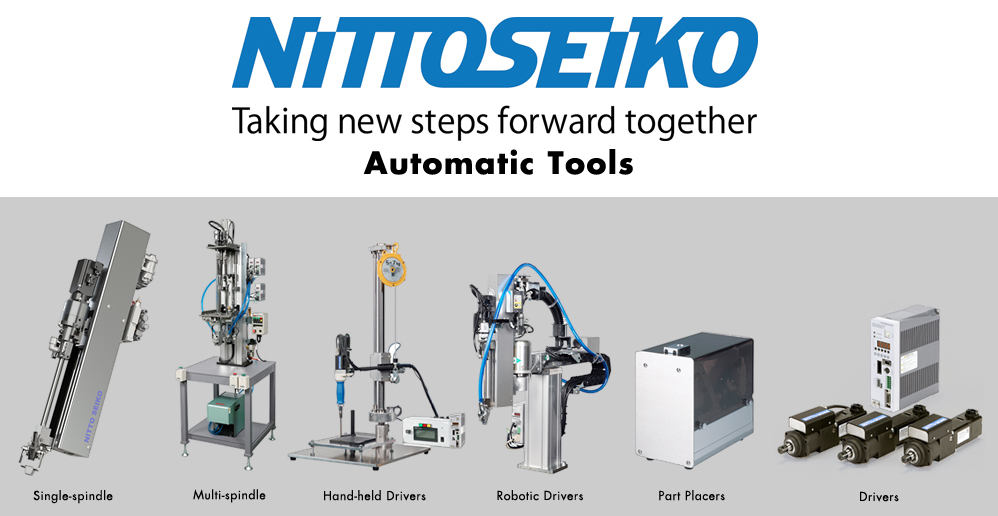 Center Board Type Fastener Feeder
Designed with single blow feed escapement.
The feeder is an oscillating centerboard hopper feeder with inline chute rails and a horizontal positive-motion vibratory track to ensure proper feeding to the escapement.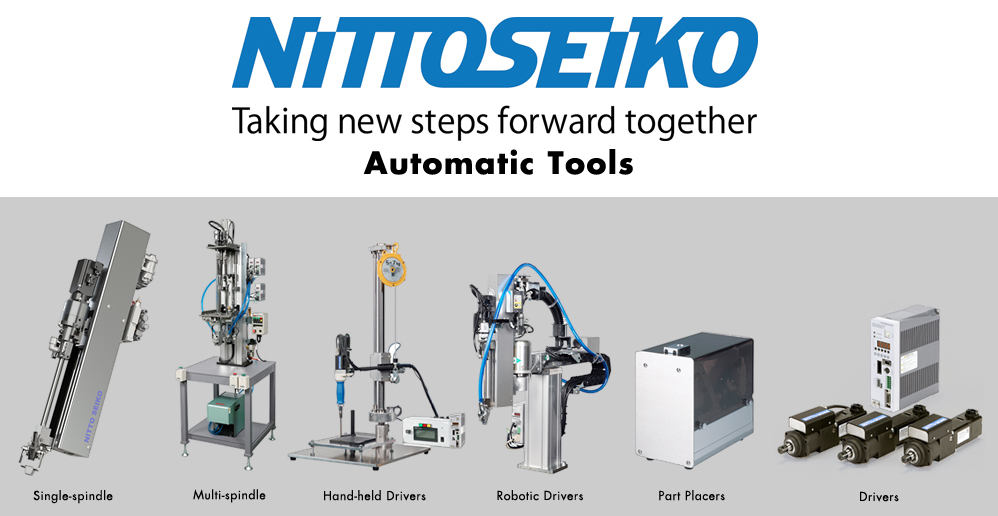 Drivers
AC Servo Screw Driving Moto. We produce KX and NX drivers.
Let us help you with your Parts Automation needs.
Contact us for more information